Qatar Business Management Group L.L.C. is an organization offering clients a unique management consulting partnership. We provide our clients a personal level of service that is truly unique especially in Qatar.
As one of our country's premiere consultancy firms, we have business consultants with extensive experience in a wide range of disciplines including but not limited to: strategic planning, business innovation, marketing solutions, organizational development, operational excellence and management development. We offer our clients a dedicated service, well supported by wealth of international experience and operational efficiency.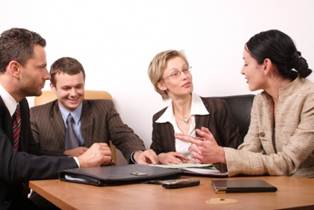 We at QBMG collaborate with clients to help them become high performing and competitive enterprises. We strive to deliver high-end value addition to our clients operations and processes; gearing-up these organizations to face the new challenges and opportunities within a competitive marketplace. We are keen in innovating to keep pace with the emerging market trends and the evolving industries and international standards.
Our business design techniques, industry know-how and experience, and local knowledge help us anticipate changing client needs in this highly competitive global business environment. We design strategies to capture these changes, using our tools and business process re-engineering models. This imparts sustainable change in organizations, leading to enhance efficiency in operations, customer delight and higher shareholder value.